Are you tired of worrying about cyber-attacks, data breaches, and online threats?
At Western NRG, we believe every customer, big or small, should have access to Total Internet Security.
Total Internet Security is a comprehensive suite of cybersecurity tools that includes a Next-Generation Firewall, AI-powered Email Security, and behavior-based Endpoint Security. With these three layers of protection, you can rest easy that your data, devices, and network are protected against cyber threats.
Security solutions are only as good as the team managing them, which is why we offer managed services options for all the above. We understand the importance of cybersecurity and are committed to providing our customers with the highest level of protection and service. From initial setup, to on-going 24x7 support - you're in good hands.
Don't wait until it's too late. Protect yourself and your business with Total Internet Security today.
What are the components of Total Internet Security?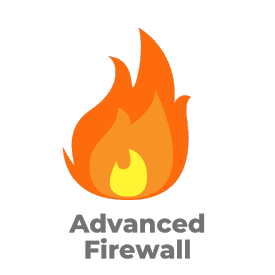 Advanced Firewall
Cyber threats are evolving every day, and your network could be at risk right now. Without proper protection, your business could suffer devastating consequences. Don't wait until it's too late to secure your network against hidden threats. With SonicWall Next-Generation Firewalls, you can inspect encrypted traffic in real time.
SonicWall Firewalls also feature a powerful zero-day threat sandbox (Capture ATP). This advanced technology detects and analyzes unknown threats in a safe environment, protecting your network against emerging threats.
Don't leave your network vulnerable to new and unknown threats - take action today and implement SonicWall's zero-day threat sandbox into your security strategy.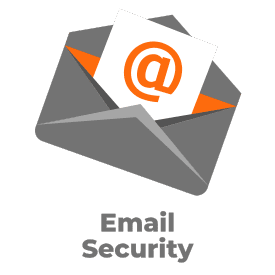 Phishing attacks are on the rise and are one of the most dangerous threats to your organization's security. Cybercriminals use phishing attacks to steal your personal information, including passwords, credit card numbers, and other sensitive data.
SonicWall Email Security solutions provides Next-Generation phishing protection to keep your organization safe.
Account Takeover (ATO) is another growing threat that can compromise your organization's email security. ATO attacks occur when cybercriminals gain access to a user's email account and use it to send malicious messages or steal sensitive data.
SonicWall's Email Security includes powerful ATO protection to prevent these types of attacks. It uses advanced analytics and machine learning to identify unusual login activity, suspicious behavior, and other indicators of an ATO attack.
Don't let cybercriminals take over your organization's email accounts or fall victim to phishing attacks. With machine learning at the core of SonicWall's Email Security, you can trust that your organization is fully protected against the latest email threats, including spam, viruses, phishing, BEC, ATO, and more.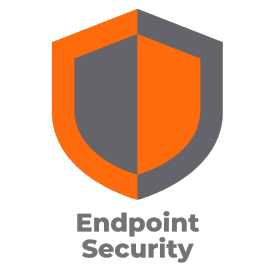 Endpoint Protection
SonicWall's Endpoint Protection (Capture Client) is the ultimate solution for businesses seeking advanced threat detection and response capabilities. This powerful platform combines SonicWall's years of experience in cybersecurity with SentinelOne's AI-powered endpoint protection technology, offering unparalleled protection against today's most advanced cyber threats.
Capture Client provides a comprehensive security solution that can detect and block malware, ransomware, and other malicious threats before they can compromise your organization's valuable data. The platform leverages advanced machine learning and behavioral analytics to identify even the most sophisticated attacks, allowing you to respond quickly and effectively to any threat.
With SonicWall's Capture Client, you'll enjoy complete visibility into all endpoints, including desktops, laptops, and servers, enabling you to identify and remediate threats in real-time. In addition to its powerful security capabilities, Capture Client is also incredibly easy to deploy and manage, making it the perfect choice for organizations of all sizes. Whether you're a small business looking to improve your cybersecurity posture or a large enterprise in need of a comprehensive security solution, Capture Client is the perfect choice.
Protect your business today with SonicWall's Capture Client, and rest easy knowing that you have the most advanced security solution available on the market today.
Call us today at
(805) 658-0800
to get more information on how your business can achieve Total Internet Security.